Capitol Garage Door Service - Garage Door Installation Dallas, TX -

469-373-2857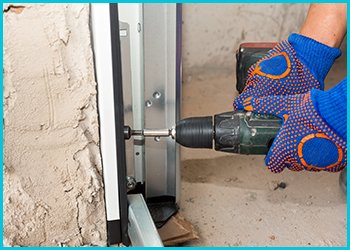 Garage doors are not only an entryway into your premises, but provide added security and safeguard everything you hold dear. For this reason, you need to choose the right garage door that meets your requirement, preferences and style and the right team for carrying out the installation. Who better to serve your needs, than Capitol Garage Door Service's team of experts. We understand your need for quality and prompt service and strive to deliver every single time.
You can choose from a wide range of doors. All our doors are made from the finest materials and international manufacturers that make them the best in terms of quality and longevity. Right from a carriage house door type to a roller garage door, with Capitol Garage Door Service's help, you can get any type of door installed in your premises and are assured of complete value-for-money.
The installation process:
Step 1: When you call in with a garage door new installation need, we first understand your requirement and talk about the preferred features, appearance and budget.
Step 2: Afterward, our team will make a visit to your home or business to assess the dimensions of the door to be fitted and put together a final price estimate, based on the materials and the type of door chosen.
Step 3: Our expert craftsmen will either procure a premade door or custom-create one depending upon your specifications.
Step 4: Final step involves the precise installation of the door and is followed by checks to ensure normalized operation.
Once we're done with the process, it doesn't end there. We always strive to maintain our professionalism in all that we do, and follow up installations with periodic checks and maintenance to ensure that your garage doors are in top condition.