Capitol Garage Door Service - Custom Garage Doors Dallas, TX -

469-373-2857
Garage doors are not just an expressionless entryway into your home, but can be much more than that. Owing to their large size, they occupy the greater part of your home or office's frontal area and can be revamped to suit your personal taste and style. At Capitol Garage Door Service, we know how much your home's visual appeal matters to you and design custom garage doors to suit your preferences.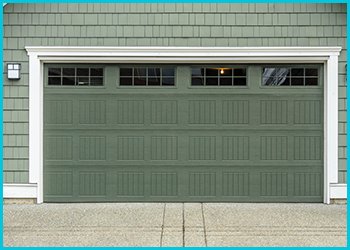 Countless individuals in Dallas, TX area splurge out huge sums of money to bring their ideas to reality. Capitol Garage Door Service offers feasible yet highly-creative and quality custom garage doors for your premises. Despite the cost-effectiveness, we ensure that we let you choose the finest materials to craft your dream garage door. From high-quality timber, fiberglass and vinyl to top-grade highly-polished steel, from a wide array of metals to 100% organic materials, clients have the liberty to choose only the best.
We have a group of skilled artisans who can understand your requirements and unleash their artistic prowess in crafting elegant custom garage doors for your premises. Our finest craftsmen put down their designs on paper and once approved, they bring their concepts to life by building a door exactly the way you want it. We work hand-in-hand with our customers at every step of the way, from material choice to door design to ensure that the final outcome lives up to or exceeds your expectations.
Be it a sectional garage door or a classic swing style door or the highly-popular carriage house doors, you only have to dream it up and our experts can build it. Our other styles range from bifold garage doors to sliding barn doors to the highly-popular wooden garage doors with a frame-and-panel design, we comprehend your requirements and build a safe, reliable, elegant, sturdy and customized door that incorporates modern look and functionality and has a long-life
When you opt for Capitol Garage Door Service for all your personalized door needs in Dallas, you are guaranteed with a product that combines stunning visuals, rich feel, high-durability and the finest grade materials crafted by skilled artisans, that compliments the look of your home and helps you make a personal style statement.
Our phenomenal service quality and budget-friendly rates have found no match in Dallas, TX area. We also follow up an installation with regular maintenance and repairs to ensure your garage door remains in trim condition. Our highly-proficient team, timely response and quality assurance has made us the leading garage door service provider in Dallas. Call Capitol Garage Door Service today to know how you can give your home a complete makeover with a custom door design.